Aug 13, 2013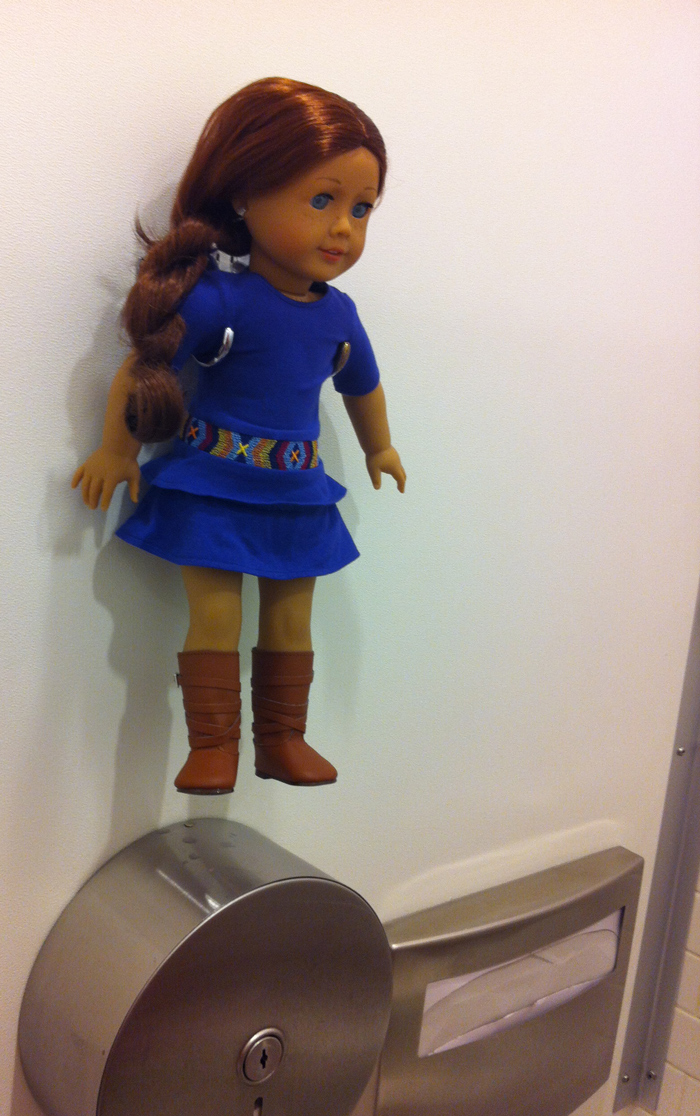 There are little chrome hooks affixed to the walls of the restroom stalls at New York City's American Girl Doll Store, and their specific purpose is to support the dolls by their little plastic armpits while real-life American girls use the facilities.
This doll is Saige, a 2013 American Girl doll of the year, who has been proudly claimed by Lily, an American girl here on Kater Street who's turning seven today. Lily now has a dress that matches Saige's, and Saige now has her own hairbrush, outfits, and dog.
Saige comes with a backstory, as detailed in a hundred-page biography–what the kids would call a chapter book. We can read about her life among the ponies and desert landscapes of the American Southwest during World War II. Yet truth be told, at least some of the issues Paige is dealing with are not so far-fetched in twenty-first-century Philadelphia; for example, her school is having budget problems and faces losing its art teacher. Will Saige be able to pull off her fund-raising project and save the day? We know a seven-year-old we can ask.
bathroom
Lily
toy
doll
retail
blue dress
(Image credit: Deb Sklaver)