Pier 84
Jan 29, 2013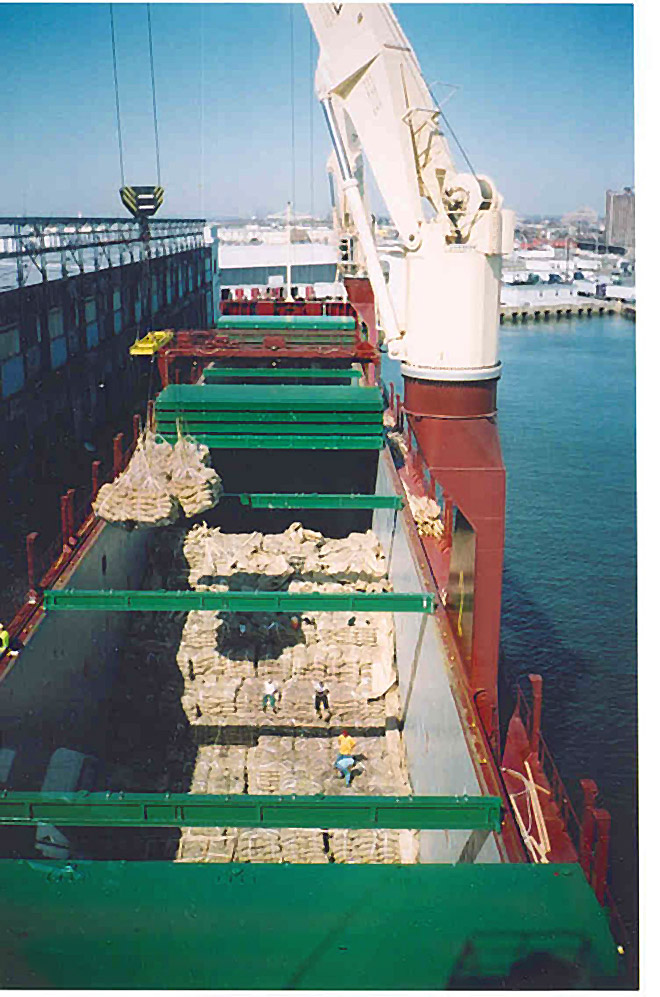 Almost half of all the cocoa beans that come to America–shipped from cocoa farms mostly in Ivory Coast and other West African places–sail up the Delaware River to the Port of Philadelphia and nearby ports. In Philly, the cocoa-bean facility is at Pier 84, where a warehouse about as long as three football fields is dedicated to cocoa handling and storage.
The beans show up here in burlap-type sacks, which have to be manhandled out of the hulls of cargo ships and onto the warehouse pallets. There are cranes and forklifts, of course, but it's still the kind of job for which an awful lot of the hardest work has to be done by hard workers.
Why is Philadelphia the port of entry for so many beans? Because Pennsylvanians make chocolate out of them, at factories all over the state, including a Godiva plant in Reading and a Hershey's operation in some town near Harrisburg with an amusement park. . . .
port
Philadelphia
work
ship
chocolate
cocoa beans
Port of Philadelphia