One Night Stands
Jan 9, 2012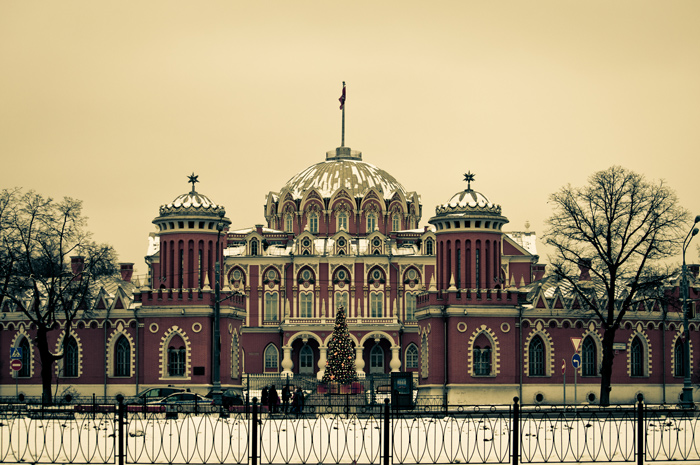 The Petrovsky-Palace-on-the-way was built in 1782 so that Catherine the Great and her entourage would have a place to stop and rest up on the last night of what was then an arduous seven-day journey from St. Petersburg to Moscow.
According to the intertubes, she spent only a single night there, in 1785. Napoleon also spent a night at the palace, in 1812, while hiding from the fires that were raging through Moscow. Throughout the nineteenth century, czars and emperors used Petrovsky Palace as a staging site from which their coronation processions headed to the Kremlin.
After the revolution, the Soviets rebuilt all the imperial palaces in the Moscow area except for this one, which was preserved on the grounds of the top-secret Zhukovsky Military-Engineering Academy of Aviation. After perestroika it came into the hands of the city government, which recently restored and reopend Petrovsky Palace as a guest house and reception center for VIPs visiting Moscow.
Russia
Moscow
Catherine the Great
Petrovsky Palace
Napoleon
(Image credit: Fedor Vilnor)