Insignificant century
Jun 21, 2010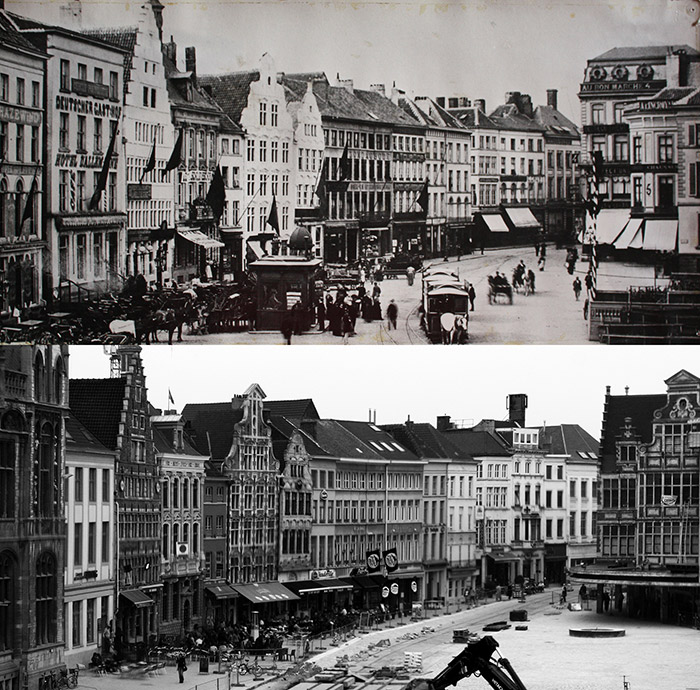 It would be understandable error if, assuming you had nothing to go on but this one pair of pictures, you came to the conclusion that not much of anything really happened in Europe during the twentieth century.
The top picture shows the marketplace in Ghent, Belgium, in 1900; the lower photo was taken from the same vantage point in 2010. Of course everything in this part of town--the Korenmarkt--had already survived very nearly intact from about the 11th century until photography was invented and the streetscape could be snapped at the start of the 20th century. Presumably, nothing much was happening back then in that neck of the woods.
Except for Paris, Ghent was the largest and wealthiest city in Europe until the late Middle Ages. In the United States, old parts of cities tend to survive intact if the city experiences prolonged poverty, during which time redevelopment is economically unattractive. I don't know if the same dynamic accounts for neighborhoods that last a thousand years in Flanders and the rest of Europe.
vintage
streetscape
Ghent
Belgium