First Salute
Jun 2, 2011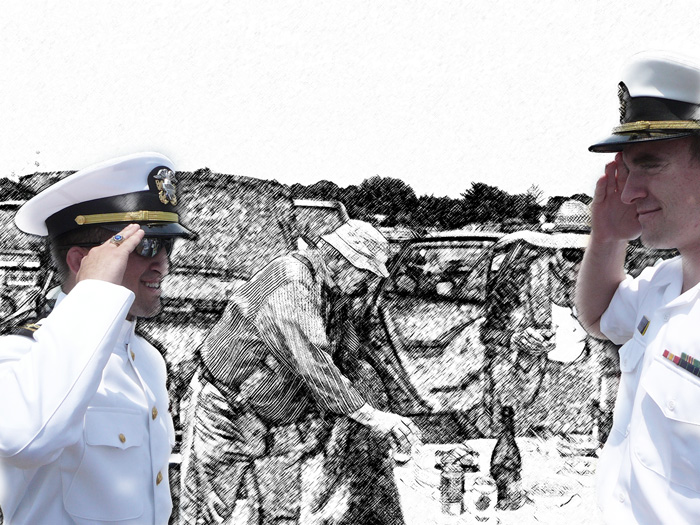 A few minutes after commencement and commissioning last Friday, in the parking lot outside the Naval Academy's football stadium in Annapolis, Maryland, the new ensign in his choker whites and shades got his first salute, from midshipman Aaron Kalil, who still has a year to go until his own graduation and commissioning.
Per tradition, the new ensign bought this first salute, handing Aaron a silver dollar.
Ensign Stein now begins five years of active duty in the navy. Midshipman Kalil begins a year as captain of the U.S. Naval Academy wrestling team. There was champagne all around.
Navy
Annapolis
Allen Stein
Aaron Kalil
Commissioning
(Image credit: Norman Stein)