Behind the Counter #2
Nov 4, 2014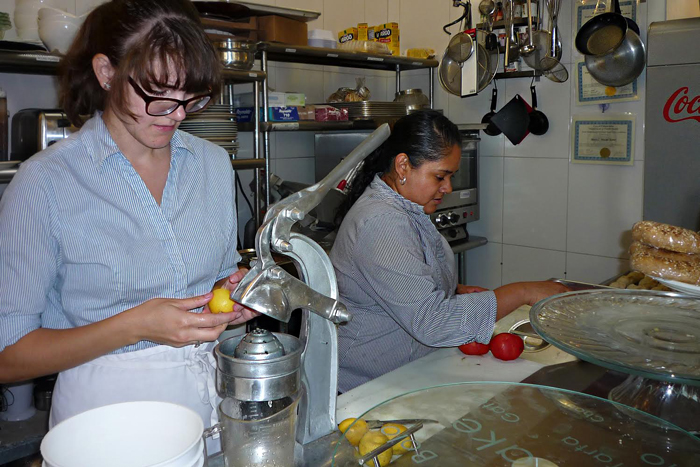 Around the middle of every October comes a day declared Philly Photo Day by the Philadelphia Photo Arts Center. Anybody who happens to be in Philly that day with any kind of camera, even a cellphone, is invited to submit a snapshot that captures a smidgen of what's going on, on that day, in this city.
The nineteen hundred photos turned in this year, for the fifth iteration of the event, will be displayed next April in the new Dilworth Park plaza at City Hall.
Above is Katrin Maldre's submission, showing the action behind the back counter at Gavin's Cafe in Fitler Square. Below is my entry, featuring Grand Opening balloons outside a new pet-supply store on South Street.
streetscape
work
neighborhood
restaurant
child
Philly Photo Day
balloons
(Image credits: K. Maldre, Fuji T)