Sparky's People
Feb 13, 2012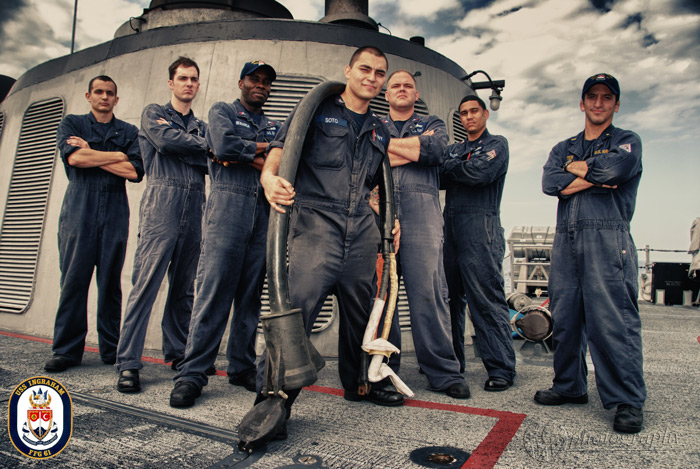 The electrical engineers of the navy frigate USS Ingraham pose for their official cruise portrait. From left to right: EM3 Huggins, EM3 Miller, EM1 Nkwanga, EM3 Acostasoto, EM1 Gillespy, EM2 Genaovargas, Ensign Stein.
The Ingraham left its homeport of Everett, Washington, last September for a six-month deployment with an international force trying to suppress drug trafficking in the waters off Central and South America.
The thing around Acostasoto's neck is an electrical shore power cable.
Navy
work
USS Ingraham
ship