Pier 82
Nov 21, 2013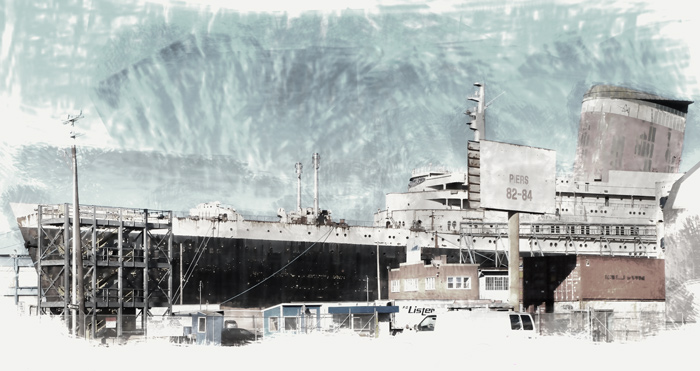 Down at the far edge of South Philly, in the land of the Big Box Stores, floats the biggest box of them all, the old SS United States.
She was the biggest and most luxurious ocean liner ever built, more than 100 feet longer than the Titanic. There is more aluminum in her hull than in anything else on the planet. When she traversed the locks in the Panama Canal, there was just two feet of clearance on either side.
On her maiden voyage in 1952, she shattered the trans-Atlantic speed records in both directions. But 1952 was near the wrong end of the era of gilded passenger liners, and the SS United States has now spent more than half her life quietly rusting away at pierside in Philadelphia, across the street from an Ikea store that could probably fit comfortably in her ballroom.
That's an exaggeration. Most likely, her ballroom could only hold Best Buy.
ship
South Philly
waterfront
Delaware River
rust
SS United States
(Image credit: Little Fuji)