In the Kitchen
Nov 5, 2014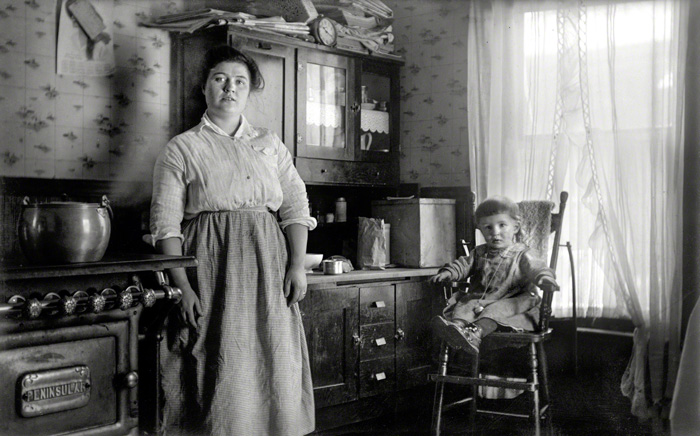 Shorpy tells us the hundred-plus-year-old glass plate that produced this photo is something he bought on eBay. Apparently, nothing is known about the image, except that it features photographic technology, and perhaps also props and fashion, that date it to approximately 1910.
The brand of the stove, Peninsular, suggests the location may be southern Michigan or northern Ohio.
All in all, what we've got here are two unknown people in an unknown kitchen, taking a moment from their unknown lives to look us right straight in the eye, from the distant shores of the early twentieth century.
Note that they've been saving old newspapers up on top of the cabinet.
baby
kitchen
work
1910
apron
(via Shorpy)