Attention, Wal-Mart shoppers
Jan 12, 2010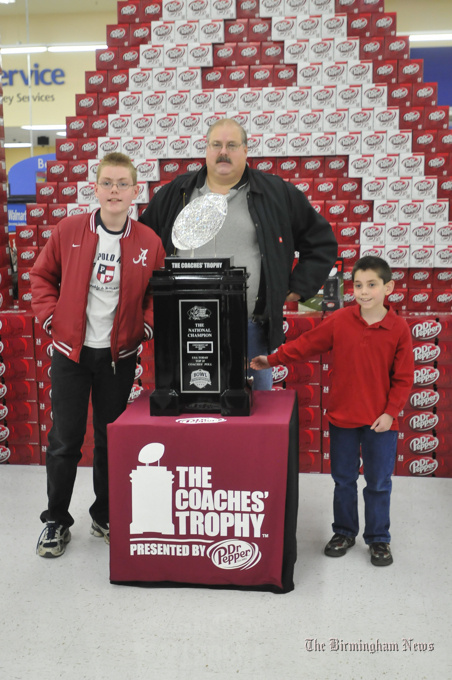 The Waterford crystal over in aisle 12 is going for $30,000. Well, truth is, it's not for sale, but as a piece of crystal it's worth $30,000, and last Saturday, you could get your picture taken with it in front of the Dr. Pepper display as part of a sponsorship deal. The University of Alabama won the crystal football championship trophy last week by beating Texas in the Rose Bowl, and first thing they did was put the trophy on display over at the Wal-Mart SuperCenter on Skyland Boulevard in Tuscaloosa.

Here are some of the thousands of fans who stood in line to pose with it.

When I first heard that the University of Alabama would be displaying the crystal football in . . . Wal-Mart . . . I was certain my proverbial leg was being proverbially pulled. But google it yourself; it really happened, though spokespeople for the University claim that the Wal-Mart tour was not their idea. I guess I've just been gone from Tuscaloosa for way too long.

University of Alabama
Tuscaloosa
football
Wal-Mart
(Image credit: Birmingham News)