Your Morning Love Letter
Feb 26, 2016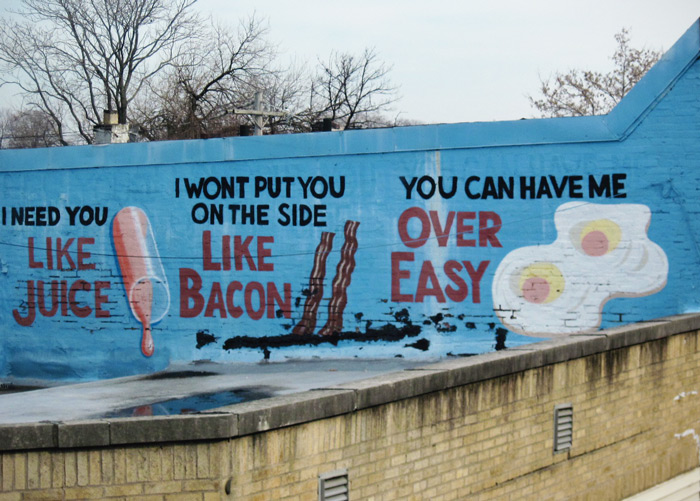 Morning commuters on the el from West Philly to Center City speed past this mural every day; it's part of the rooftop love-letter series by graffiti artist Steve Powers.
If it looks a little odd and maybe incomplete–well, yes, it's missing its opening line; the camera lens wasn't wide enough to catch the entire block-long love letter in one snap.
The full verse is: "I want you like coffee, I need you like juice, I won't put you on the side like bacon, You can have me over easy."
Morning poetry. The coffee might help, but then again it might not.
West Philly
Love Letter murals
Steve Powers