Nov 1, 2012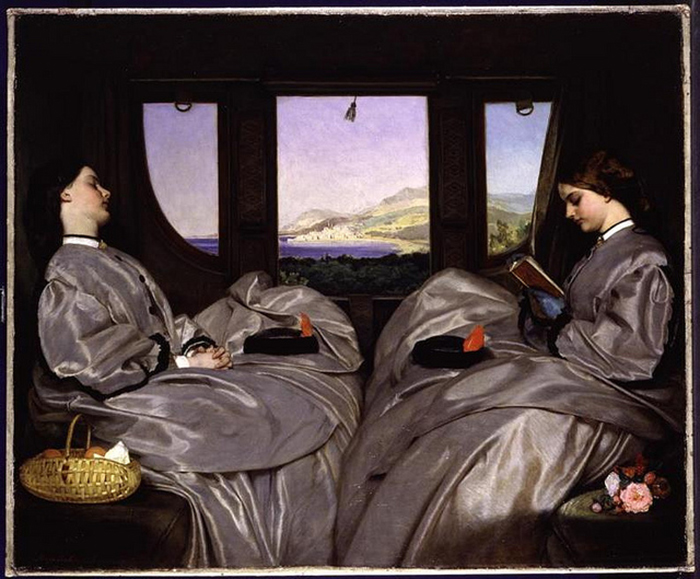 His father was Joe Egg, an Alsatian gunsmith. His older brother was George Egg, who inherited the Egg gunworks in London. He was Augustus Leopold Egg, born in 1816 and endowed with a moniker that could have come from the pages of Dickens, who, it just so happened, was a good buddy of his.
Augustus Egg spurned gunsmithing and took up art. This morning, we are treated to two Egg works: above, his best known painting, The Travelling Companions (1862), and below, a sample of his early, humorous, storytelling style, Queen Elizabeth Discovers She is No Longer Young (1848).
The word generally used to describe Travelling Companions is ambiguous. The two women in the railway carriage are very nearly identical; do they in fact represent different facets of the same person's life or character? Indolence and industry, perhaps? Or is the sleeping woman dreaming up her bookish companion? Or are they simply what they appear to be, identical twins on a long train ride? And why are they both oblivious to the spectacular scenery of the French Riviera that glows outside their window?
Queen Elizabeth is much more straightforward. In fact, the painting itself pretty much says everything there is to say about Augustus Egg's historical imagination.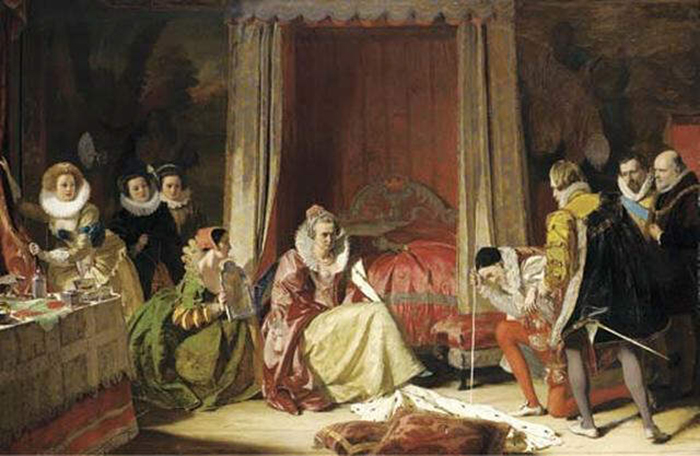 painting
art
1862
Victorian
(Art by Augustus Egg)