Mar 1, 2011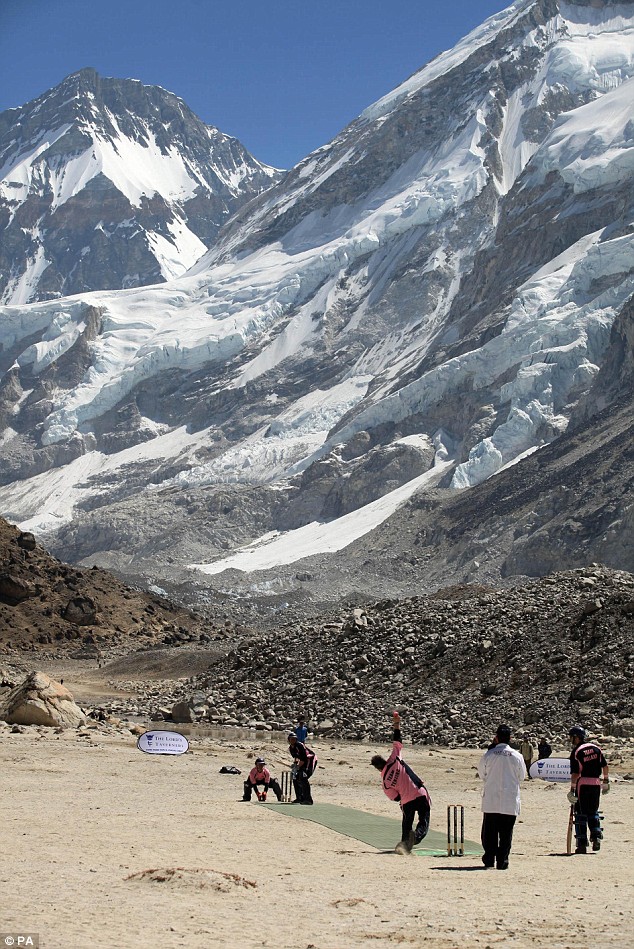 It is obvious to some people that Nepal's Gorek Shep plateau--the world's highest sizeable plateau, abutting Everest Base Camp at 5,165 meters above sea level--is shaped exactly like London's famed international cricket ground, the Oval.
British mountaineer Richard Kirtley, for example, took one look at the Gorek Shep and concluded that it was so "perfectly cricket-field sized and shaped" that "the locals" must be using it as a pitch. He was wrong; nobody ever played cricket there, presumably because few people remember to bring their cricket gear along for nine extremely arduous days of trekking en route to Everest Base Camp.
But some people really like cricket. Kirtley organized a 50-man expedition that trekked to Gorek Shep in April 2009, cleared the pitch of rocks ("sometimes with pickaxes"), and contested the world's highest game of cricket, the Nokia Maps Everest Test. Team Hillary beat team Tenzing by 36 runs, with 6 balls remaining.
I wouldn't know a cricket pitch if it jumped up and bit me, and I am way too old and timid and out of shape to imagine venturing to Everest Base Camp. Still and all, I'm leaving for Nepal in a couple of days, and I'll be away from the computer and off trekking till the middle of March. It was my sister's idea, and also her frequent flyer miles. Details and pictures to come.
Be sweet while I'm away.
landscape
mountains
Nepal
Richard Kirtley
trekking
Mt. Everest
cricket
Hillary
Tenzing