Apr 21, 2014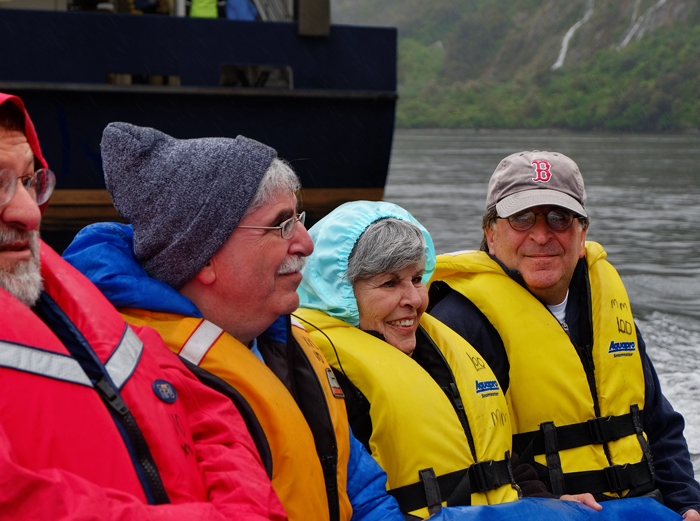 Here in a Zodiac, scooting across Milford Sound, a fjord on New Zealand's remote southwest coast, on a cold wet summer day this past December, is Helen Ruskin Stein Behr with her three sons. Not pictured is her daughter, who visited Milford Sound a few days earlier.
The impetus for the journey to New Zealand was the awesome wedding of one of the granddaughters, Gillian, who emigrated to New Zealand seven years ago with her parents, Richard and Arleigh, and her sister Avi.
Today is Helen's birthday, as she turns eighty-something-and-who's-counting, to our great joy. Wishing her many happy returns of the day.
landscape
New Zealand
Helen
Norman
boat
Bob
rain
Milford Sound
waterfalls
Richard
(Image credit: Little Fuji)