Mar 27, 2013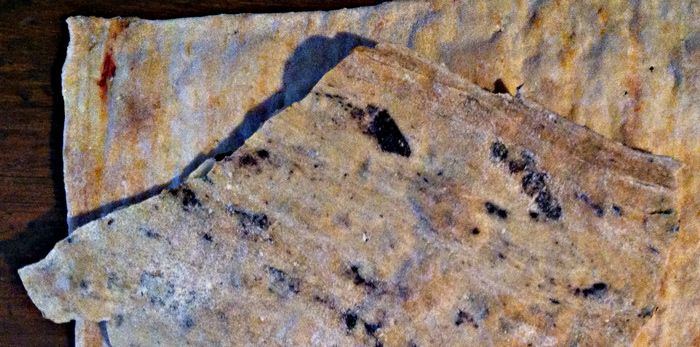 They say the original matzoh-makers were in a mad rush that first night out of slavery and couldn't bake their bread with customary care and patience. Somehow, that biblical hurry led to perfect squares of matzoh with neat rows of perforations, packaged in cardboard and sold at Passover time for next to nothing by supermarkets hoping to lure in customers for other holiday purchases.
At Metropolitan Bakery in Philadelphia, however, matzoh is the focus of a new business model. It's baked with black olives or sun-dried tomatoes, and it's primitive in appearance, artisanal by reputation. Crowds of people stand in line for it, and they pay a pretty penny.
It seems that there's more than one way to make money off "comfort foods" that invoke the bad old days. Happy Passover, y'all.
food
Philadelphia
holiday
matzoh
Passover