Apr 9, 2016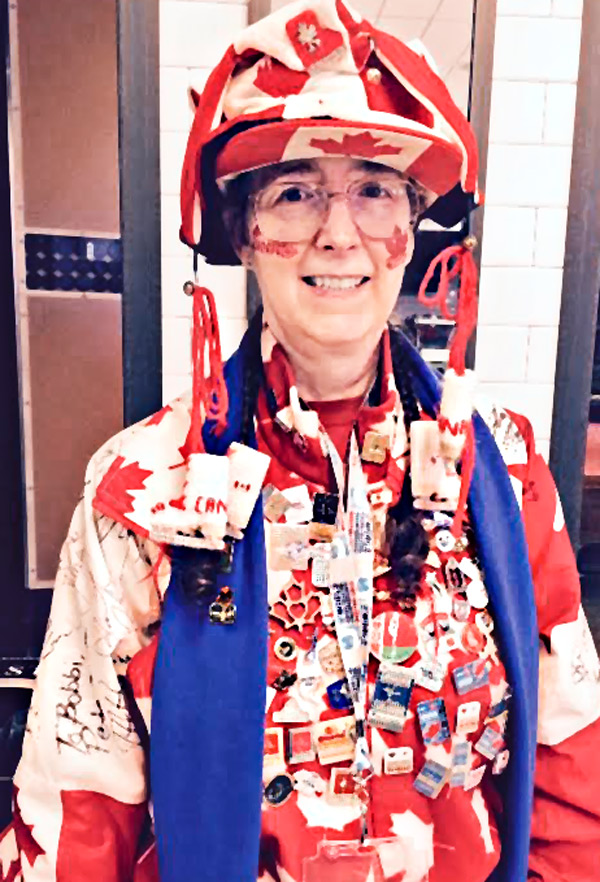 Last week saw the finals of the 2016 World Figure Skating championships, and needless to say, Bobbi Cochar was there for every minute of every program. Ever since she sat rinkside at the Canadian national championships in Ottawa in 1984, this Toronto native has never missed a major skating event, no matter where on earth the venue might be.
She cheers on her Canadians, of course, two of whom, Megan Duhamel and Eric Radford, did skate away with the gold medal last week in the pairs category. But Cochar is really there for all the skaters, making sure that every single one of them receives one of her trademark needlepoint skate ornaments as she or he goes out on the ice, along with a personal note of encouragement and thanks.
Skating looms large in Cochar's heart, especially since her diagnosis with multiple sclerosis at the age of 28. She had always been a noncompetitive dancer, and after her diagnosis, she was stunned to realize that she could still skate, even performing complicated moves and routines. "But once I was off the ice," she recalls, "I couldn't walk to save my life."
Multiple sclerosis has since cost her the hearing in one ear and the color vision in one eye, though the doctor who predicted she'd never walk again was incorrect. She skates six days a week now, four days for her work with the CanSkate program and two days on her own, just because she can.
Until recently, Cochar's mother, also a longtime ice dancer, traveled to skating events with her. The two of them collected autographs on their jackets from skaters all over the world, and took personal responsibility to make sure that anybody at all who was brave enough and hard-working enough to go out there and skate their hearts out in front of a crowd would go home with words and tokens of appreciation from skating's unrivaled superfans.
sports
Canada
Boston
Bobbi Cochar
fans
ice skating
(Image credit: Carol Fuchs)