Nov 4, 2009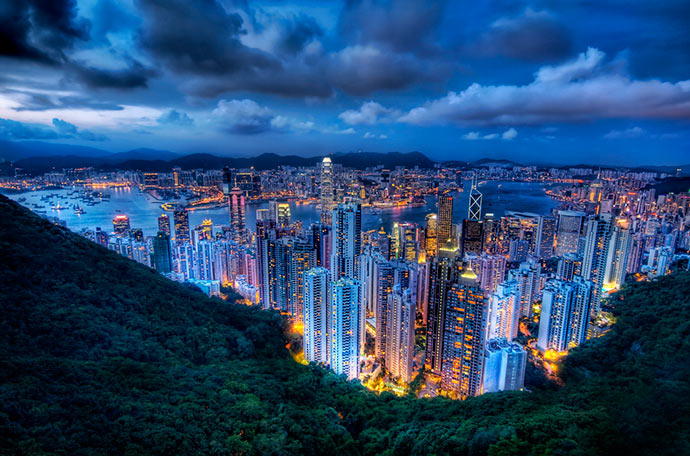 Photographer Trey Ratcliff is known for his high-dynamic-range techniques, which pump up the drama in his pictures, producing weirdly wonderful, or just plain weird, results.

The idea is that when shooting a scene that is partly bright and partly shadowed, a camera can properly expose the picture to show color and detail in the bright areas or in the dark areas, but not both at the same time. Ratcliff shoots the same scene over and over with different exposure settings; he then uses fancy software to blend together parts of the image from all the different shots.

Our eyes naturally have a much wider dynamic range than any camera, so in theory Ratcliff's pictures should be more natural-looking than regular photos. In practice, they look less natural--often interesting, sometimes beautiful, but almost always somehow artificial and extreme. I have mixed feelings about his work; here, for example, the sky looks spooky or fake to me, but overall, it's really, really pretty.
landscape
cityscape
night
high dynamic range
Hong Kong
(Image credit: Trey Ratcliff)