Jul 13, 2012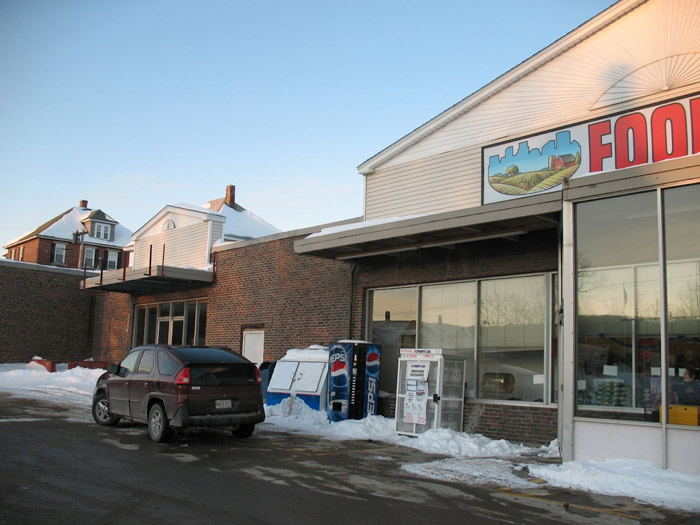 Yesterday, the scene at this Food City supermarket in Livermore Falls, Maine, looked a little different: all the snow was long gone, of course, but so was all the ice, including the ice from inside the double-doored cooler visible here in front of the store, where bags of cubes usually sit quietly frozen in summer as well as winter.
Overnight, someone broke into the ice chest and stole all 67 bags of ice inside. The ice was said to be worth about $75, with the damage to the cooler estimated at $250.
According to newspapers in Maine, the Livermore Falls police chief reported no suspects and not a clue as to motive.
Maine
crime
Livermore Falls
grocery store