Hole in the Clouds
---
Tag: goat
Jul 7, 2011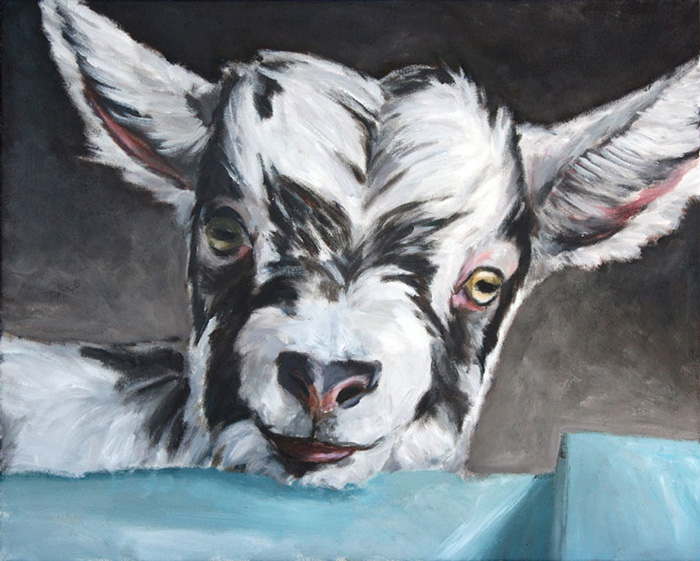 Baby Goat, by Avram Dumitrescu, our very own Romanian Irish Texan painter. Click through for Avram's story and some more of his paintings.
painting
animal
art
baby animals
Avram Dumitrescu
goat
Dec 29, 2012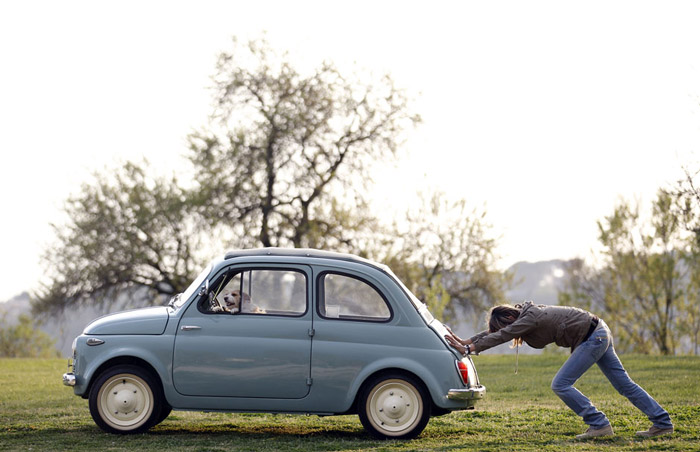 When gas costs something like $9.50 a gallon, people run out of gas. Last April, this woman was pushing her car (and dog) through a neighborhood in Rome.
About half the pump price of gasoline in Italy is taxes, which have increased recently. Drivers have been driving less, and new car sales declined by 18 percent this year. As demand for gas fell, the price slowly started to drop; last week, a gallon cost only $9.17. Of course Italians buy by the liter, not the gallon, and they use Euros instead of dollars, but it all works out.
The photographer says that after taking the picture, he helped push.
car
Italy
goat
(h/t: K Maldre)
economy
gasoline
Rome
(Image credit: Allesandro Bianchi for Reuters)
Apr 20, 2018
Bangladesh national winner in Sony's 2018 worldwide photo competition.
goat
Bangladesh
eyes
photo competition
black and white
(Image credit: Md. Tofazzal Hossain)