Jun 27, 2011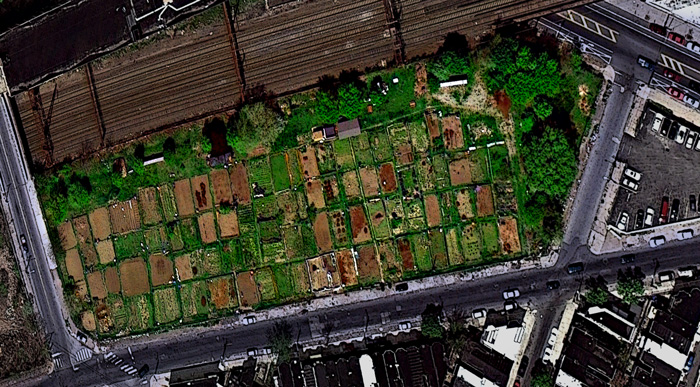 Glenwood Green Acres sits hard by the railroad tracks in north Philadelphia, on a strip of land where abandoned warehouses burned down in 1984. Ninety-six families in the neighborhood till plots in this community garden; some of them work at it full time, selling their produce or giving it to the hungry.
Their crops include: collard greens, peppers, eggplant, squash, string beans, okra, blackberries, cotton, and tobacco. The southern character of what is grown reflects the southern roots of many people in the north Philly neighborhoods surrounding Glenwood. People like to grow what they grew up growing.
Room to garden in is hard to come by in most of Philadelphia, where row houses line the streets with little or no yard space. There are community gardens all over town–an estimated 400 active ones–but most are tiny, typically occupying just a few hundred square feet in a vacant lot that the gardeners don't own and can't protect from development.
Glenwood is huge by comparison: 3.5 acres. And it's owned by a citywide land trust and operated by a neighborhood organization. The garden is deeded as public green space forever.
The number of vacant lots in the city is thought to be well over 30,000, and most of them are derelict. But after twenty years of struggling to purchase and protect land for Philadelphia's community gardens, the trust now owns just 22 parcels totaling less than 10 acres.
Meanwhile, for what it's worth, in my little one-pot garden, I have a golf-ball-sized tomato, plus 4 flowers on the plant and more buds than I can count. I'm so optimistic I'm not fit to be around.
landscape
cityscape
garden
birdseye view
Philadelphia
Glenwood Green Acres
railroad tracks