Aug 30, 2009
The supply closet at the back of Tommy Flowers's math classroom at University Place Middle School in Tuscaloosa has won official recognition as the world's smallest museum.

Mr. Flowers, who has been teaching for 25 years, has assembled a collection of Edgar Allan Poe artifacts, including plastic hearts, dozens of photos, a skull, and of course, a skeleton. He says he became fascinated with Poe when he was himself in junior high school, and he tries to weave Poe's stories and poems into his students' daily lessons.

The fact that he teaches math, not literature, has not been an obstacle: he wants his students to take inspiration from Poe as they cultivate their imaginations to get the most out of life. Also, he wants them to calculate the square footage of his museum--the answer to that is 22, which is the magic number that got Edgar's Closet desgnated as smallest museum in the world.

"I d like a few visitors," said Mr. Flowers. "But more than anything, I'd like to see a few teachers have museums in their closets."

All five Stein boys went to University Place when it was an elementary school. It has recently added middle school grades as part of the Tuscaloosa City Board of Education's scheme to re-segregate the public schools. So far, there have been numerous complaints and petitions, but no lawsuits, so it's working.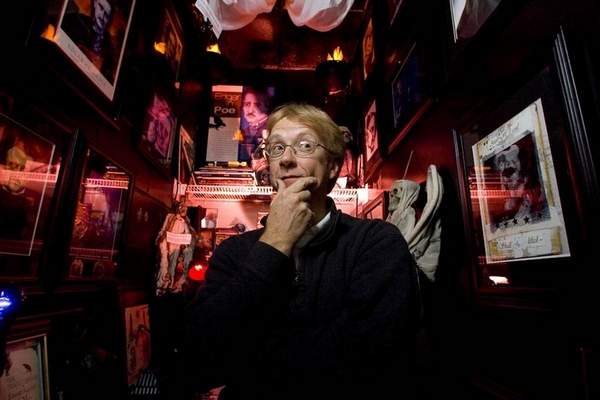 Tuscaloosa
Alabama
University Place School
museum
Edgar's closet
Tommy Flowers
Edgar Allan Poe
(Image credit: unknown)