Apr 4, 2018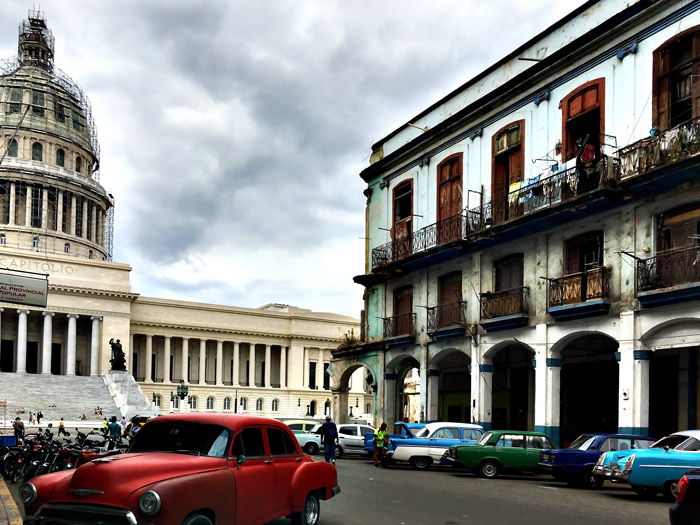 About two weeks after this photo was taken, the Cuban national capitol building reopened following an eight-year renovation project.
The building, completed in 1929–during an era when Cuban dictators were, let's say, sucking up to the American governmen–is an exact replica of the U.S. Capitol and was used for the national congress. After the revolution, Castro repurposed it as an office building, most recently for the Ministry of Science and Technology.
El Capitolio will return to its original use April 12, when the Cuban national assembly convenes in the building to choose a new president. For the first time since the revolution, nobody named Castro will be in the running.
cars
streetscape
Havana
Cuba
balconies
capitol building
(Image credit: the phone)