Peak season
Nov 19, 2009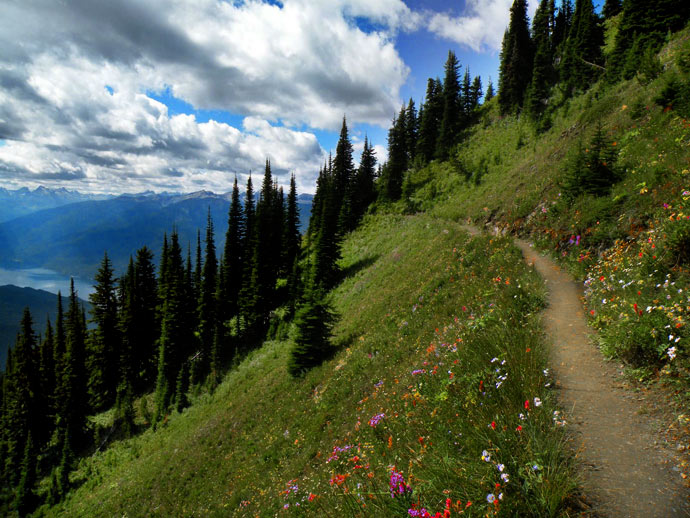 About twelve summers ago, we made it to Idaho Peak, above New Denver, British Columbia, in the Selkirk Mountains. That meadowful of flowers up there is as good as it gets for flowers.

The trail isn't as sketchy as it might look; it meanders gently around the bend up ahead toward a fire tower that overlooks Slocan Lake and the tiny lakeside towns of Silverton and New Denver. All the settlements in this neck of the woods were late-nineteenth-century mining towns; when the silver and gold gave out in the early to middle years of the twentieth century, the towns struggled, and some vanished. A revival began in the 1960s with U.S. draft dodgers and Canadian and U.S. back-to-the-landers, who were attracted by the scenery and the lack of twentieth-century sprawl.

Best thing about the flowers on Idaho Peak: it's always summer up there. The flowers are always in full bloom. I can't remember it any other way.
landscape
Canada
mountains
summer
Idaho Peak
New Denver
British Columbia
Slocan Lake
flowers
(Image credit: Z Vickery)