Détente
Dec 25, 2012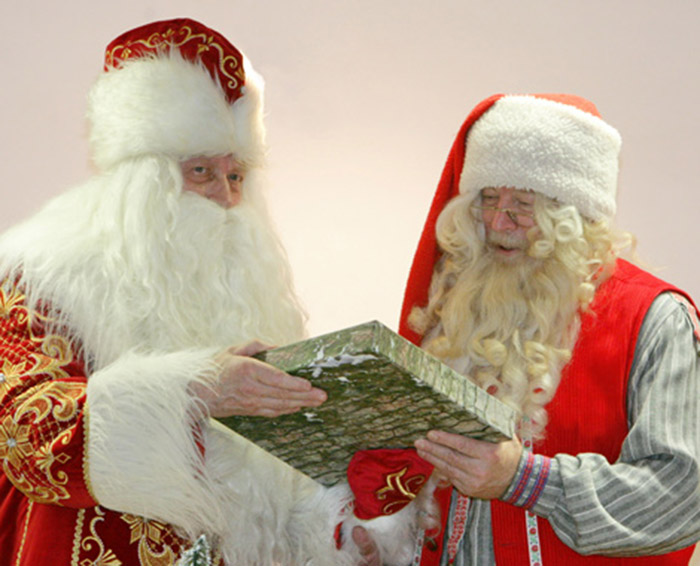 When the Cold War thawed, old Russian cultural traditions became new again, and Ded Moroz–Father Frost–emerged from hiding up near the Siberian part of the North Pole to resume his holiday responsibilities.
To acknowledge the new cultural politics, Ded Moroz's many colleagues in northern and eastern Europe–notably Joulupukki, Finland's Christmas Goat–now seek him out at border crossings and Christmas markets across the continent. The two Nicks typically engage in a little winter diplomacy, sometimes competing in endeavors such as chimney climbing.
This picture features Ded Moroz presenting a gift to Joulupukki during a diplomatic mission in Minsk, capital of Belarus.
Incidentally, Ded Moroz can sleep in Christmas morning, because in Russia, the gift thing doesn't happen till New Year's. Happy New Year's one and all......
Russia
Belarus
holiday
Christmas
Finland
(h/t: Katrin Maldre)